Research and Development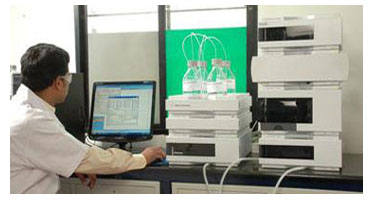 All members of the Avigna Group - called TEAM-AVIGNA work on a simple strategy-ICE - Innovate, Create and set an Example. In our Research and Development center at SPL, we constantly strive to develop something extraordinary out of the ordinary. We try and simplify processes to provide practical solutions to the end users of our products. Our Research and Development team is dedicated to innovate, create and deliver out-of-the box solutions.

Enhancing customer satisfaction by providing quality products is one of the basic principles that energises the SPL TEAM in this highly competitive market. A major portion of the investments made in manufacturing have been to achieve the highest levels of process compliance and product quality. Sophisticated analytical and testing equipments have been sourced from the pioneers in the respective area to ensure process integrity and compliance to product specifications and regulatory requirements.

Developing the right chemistry and using it in applied pharmacology is our specialty. Our Drugs Delivery and Development TEAM at ACPL are constantly working at providing new, effective and innovative drug delivery solutions.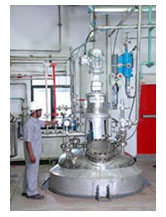 SPL has in-house technical expertise in the field of hydrogenation with decades of R&D experience which contribute towards increased process efficiencies and reduced effluent load thereby ensuring a commercial edge in the products we produce. This is a result of thorough knowledge and understanding of various catalysts and reactions coupled with years of experience in commercial hydrogenation.

From small scale development batches of 10 litres to cGMP production of up to 2000 Litres; we have established Hydrogenation processes to demonstrate consistency at various scales of production.