Manufacturing Facilities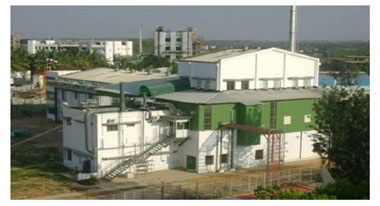 The manufacturing facility of SPL is situated in Jigani, in the South of Bangalore, about 25 KMS from the City Centre.
A multipurpose manufacturing facility with a combination of Glass Lined and Stainless Steel vessels facilitates the manufacture of a number of advanced intermediates. While the API facility meets the cGMP requirements and adheres to the requirements of Q7A guidelines, dedicated process lines, closed systems for penultimate and final stages, control of air quality and microbial monitoring demonstrate the integrity of the validated state of systems in the manufacturing area.

SPL has the capability to handle highly complex and hazardous reactions with utmost safety and productivity. The manufacturing facility is supported by a full spectrum of utilities including a captive power generation plant, high efficiency solvent recovery facilities and a sophisticated quality control department.

The facility also generates both demineralized (DM) water and purified water (USP grade) to cater to specific process requirements. The purified water system is maintained in a closed loop and the entire system is validated to deliver consistent quality of water.
Quality Control and Bio-Load Monitoring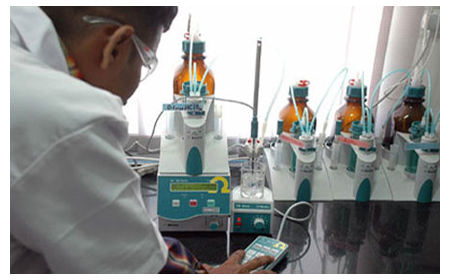 The manufacturing facility is supported by a well staffed quality control department with well equipped sophisticated laboratory equipments like HPLCs, GCs, Spectrophotometers and Auto-titrators etc. All laboratory equipments have undergone stringent qualification programs and methods/procedures are validated as per regulatory guidelines laid down by ICH.

SPL also has an advanced microbiological testing facility that is designed to meet the international regulatory requirements and this facility supports the bio-load monitoring of products, purified water, air and manufacturing areas.